5 Tips for Leveraging Iterations of Your Campaign Deliverables
From its founding, one of Notice's core tenets has been to maximize the deliverable yield from any production. If we shoot one thing, we want to craft five things out of it.  Now, as social media platforms continue to evolve, content creators must be able to keep up with the demand for various iterations of video content to suit different platforms. In the second episode of Notice's Marketable podcast, Jeff Barry and Ryan Jones discussed the challenges of creating and managing video iterations for different social media platforms and the need for content creators to remain flexible and prepared for future needs. Here are 5 tips to help content creators leverage iterations of their core deliverables.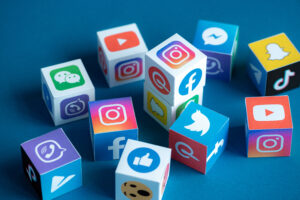 1. Have a strong foundation in storytelling, visual sensibility, and sense of narrative.
To create videos that can be repurposed for different platforms, we have to have a strong foundation in storytelling, visual sensibility, and sense of narrative. This imperative to ensuring our clients' videos are engaging no matter what platform they're living on. It requires us to be aware of standards and best practices that can vary between outlets: length, aspect ratio, captions, and visual style.
2. Make sure you understand client expectations at the outset.
Having a clear brief and getting all stakeholders on the same page can help streamline the production process. It is essential that clients have a better understanding of their needs and that their teams are aligned to prevent delays and additional cost, but radical flexibility is always at the heart of what we do, so if a client decides they want a piece of content adapted from widescreen to vertical, we roll up our sleeves, and make it happen.
3. Have an open mind during pre-production and production stages.
Content creators must have an open mind and be willing to adapt to the changing needs of various platforms. This is especially important during the pre-production and production stages when decisions about aspect ratios, runtimes, and capturing content are made. If you know about these factors ahead of time you can plan and execute an efficient way to capture material so that it's easily adaptable to multiple platforms.
4. Track and organize video iterations.
When you start to factor in multiple platforms and languages, the number of deliverables grows exponentially. We employee a detailed spreadsheet, wherein each row is a deliverable, and as you move across the row you know exactly what variables need to be accounted for: filename, region, language, captions (yes? no? burned-in?), etc. When you have 150+ iterations to deliver, this empowers your assistant editor to have a clear checklist, so that they can deliver everything to specifications the first time.
5. Remain flexible and prepared for future needs.
Content creators must remain flexible and prepared for future needs as social media platforms continue to grow and change. We might not be active on every social media platform, but we try to stay up-to-date on trends and best practices, so that if a client requests a tailored version for a specific channel, we're ready to execute it.
Leveraging iterations of core deliverables can be challenging, but with the right strategies and techniques, content creators can ensure their videos are effective and tailored to the various platforms they are intended for. By following these tips, content creators can maximize their shoot day and future-proof their content.