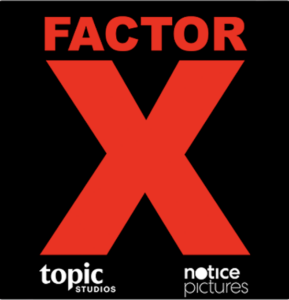 Factor X is an upcoming true crime podcast series, featuring host, and Notice Pictures co-founder, K. Ryan Jones, as he travels back to his hometown of Wichita, KS to reexamine the most notorious case in the city's history: the infamous serial killer Dennis Rader, also known as BTK.  He killed ten people, and evaded capture for 30 years.  Rader was still on the loose, though not active, when Ryan was growing up, and he and his friends treated the case more like an urban legend than a true threat. That is until he reemerged in 2004, and was later arrested, thanks in large part through the innovative investigative work of the Wichita Police Department.  Nearly 20 years later, Factor X will be the first documentary to comprehensively explore this unbelievable story, featuring exclusive interviews, unprecedented access to case materials, and all told from a local's perspective. This series will be a co-production with Topic Studios (100 Foot Wave, American ISIS, Missing Richard Simmons), and is currently in discussions with multiple distributors.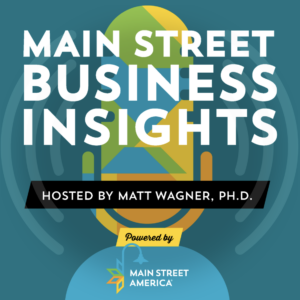 We've been a longtime partner of Main Street America, an organization dedicated to strengthening communities through preservation-based economic development in older and historic downtowns and neighborhood commercial districts.  For the past eight years we've produced a series of videos for their annual Great American Main Street Award winners, and we've been inspired by the small business owners that we've gotten to meet in each award winning town.  So when Main Street came to us with the idea of doing a podcast, we were immediately on board and excited.  Each episode we join host Dr. Matt Wagner, Chief Program Officer at Main Street America, as he travels the country, taking a deep dive into the personal journeys of downtown and neighborhood entrepreneurs. Every week Matt showcases a small business owner, shares the story of starting, maintaining, and evolving their business. These are stories that frequently go unheard and unnoticed but offer us valuable lessons as to how Main Street businesses have overcome adversity, and successfully made business model shifts in ever-changing economic environments.  With season one already in the can, we're already looking ahead to more great stories we can tell in season two.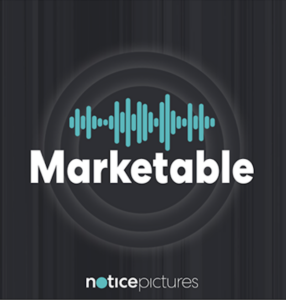 Marketable is hosted by Notice Pictures co-founders Jeff Barry and K. Ryan Jones.  They don't have degrees in marketing, and have never held positions in that department either.  Jeff studied acting in college, and Ryan studied film, so why are they hosting s podcast that explores the marketing industry?  So they can trick the real experts into giving up all their secrets, of course!  In one sense, Marketable is an opportunity for listeners to hear two industry outsiders ruminate on an industry that they were somewhat accidentally thrust into.  The show will also feature interviews with marketing leaders and teams across multiple industries, including some of the clients who trust Notice with their brand stories, as well as folks Jeff and Ryan meet amid their travels.  Every Monday (well…we'll try our best), expect lively conversation on the topics of the day in the marketing industry.  Listen to episodes below, or subscribe on Apple Podcasts, Spotify, and other popular platforms.
GET IN TOUCH
Have a project in mind?