Reimagining the 'Color Of The Year' Reveal Video
Every year, companies in the architecture & design community announce their Color of the Year — an announcement that is the culmination of months of research and travel around the globe to uncover trends.
Ultimately, they name the one color that encapsulates the zeitgeist of that given year. Organizations then announce their Color of the Year with an elaborate media campaign featuring a "color reveal" video.
These announcement videos, however, tend to fall short of communicating the adventure that took place while seeking out that one relevant color amongst thousands of possible hues. The videos rarely get an audience truly excited for the color itself.
When we were commissioned to produce Benjamin Moore & Co.'s 2018 Color of the Year reveal video, we saw the opportunity to reimagine the format.
The color and Design team at Benjamin Moore was ready and eager to try something new and different than any other Color of the Year video they, or anyone else, had seen before. We began with two questions:
1. How does Benjamin Moore revolutionize the way the world thinks about color?
2. What does it take to go from a library of 3500 colors, to one color of the year?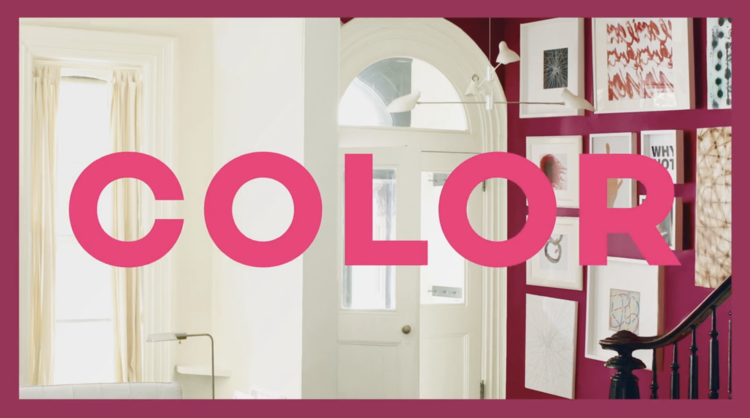 Caliente AF-290 – A vibrant, but warm and livable shade of red, was chosen as the 2018 Benjamin Moore Color of the Year. To answer our guiding questions, we decided to tell the story of how a team of seven people traveled the world and chose one color representative for that period of time, and we told the story of the color itself.
We articulated why Caliente was deserving of it's Color of the Year title by showcasing the color in culture, design, art, and fashion trends.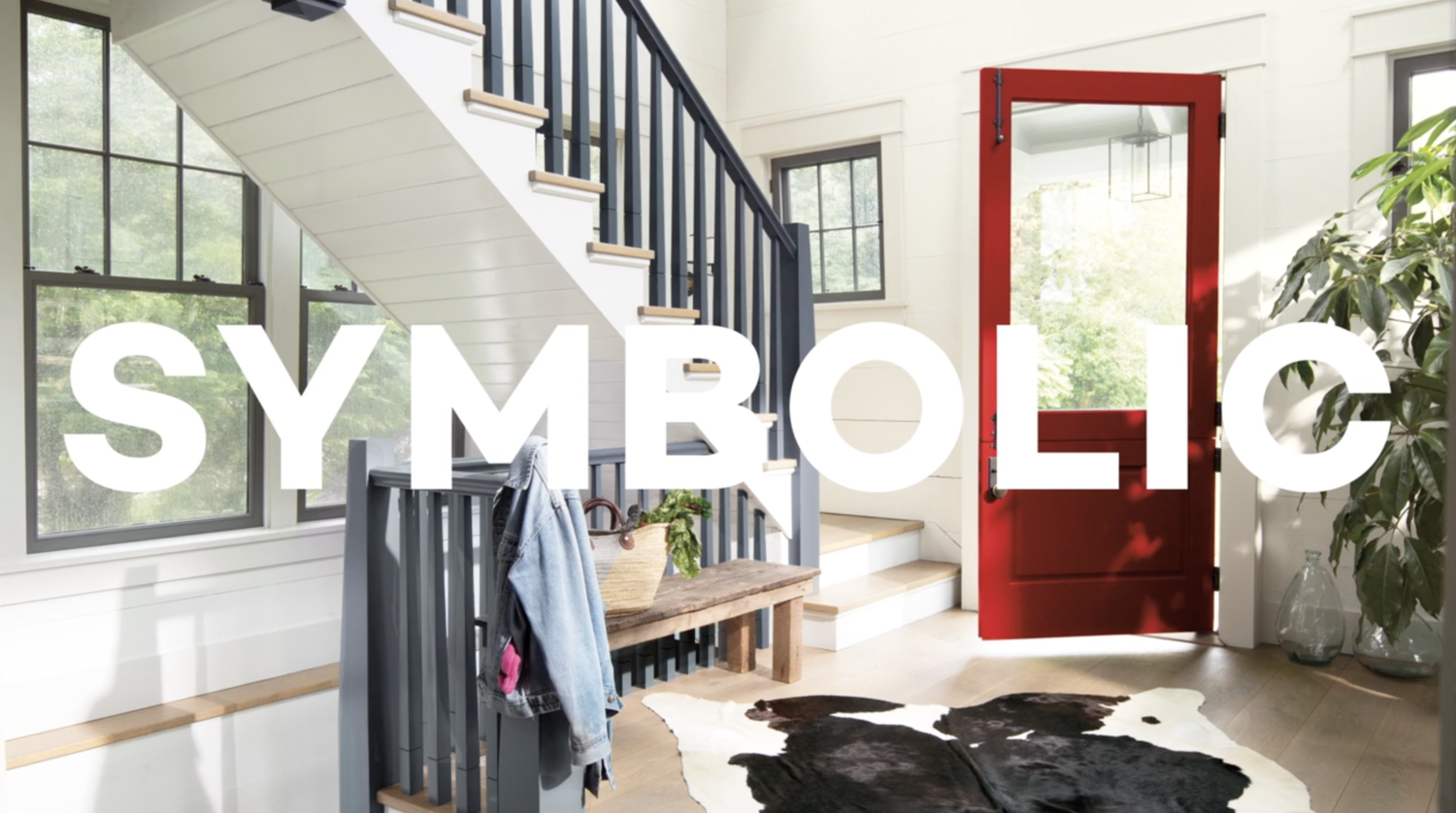 We integrated motion design and quick, informative, statistics with on screen titles.
We utilized imagery we captured while traveling with them in Milan, Italy, and at Art Basel in Miami — but we also made use of the panoply of personal photography the Color and Design team took on their travels, to give the story an added layer of authenticity.
We incorporated an original score to achieve the rhythm and energy the color deserved.
And because the live event would be held at the Guggenheim in New York City, we decided our video needed to befit the space it would be presented in.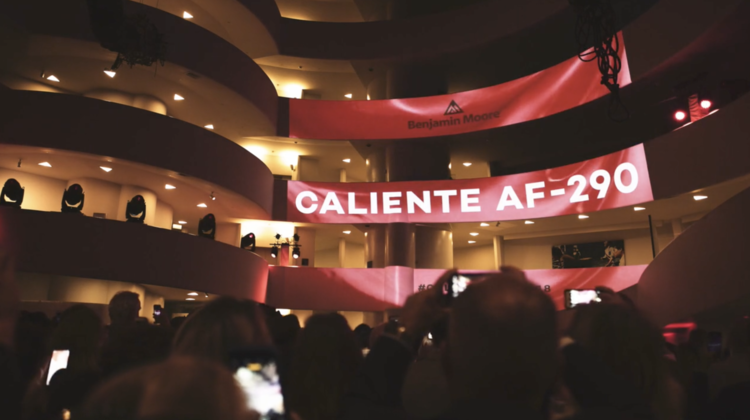 What we ultimately produced, in collaboration with Benjamin Moore's Color and Design team, is something that we feel is new and different. Something that reimagines how to tell this annual story, and rewards the audience.
We invite you to watch the video here, and the clip from its premiere at the Guggenheim.